MEMBER SIGN-UP INFORMATION
Below is information to help you sign-up to receive StatusMe messages. During the process, click "click for instructions" for additional information:
Create your own personal StatusMe account:
Simply create one (1) account for your personal use for all your clubs and all your personal contact information.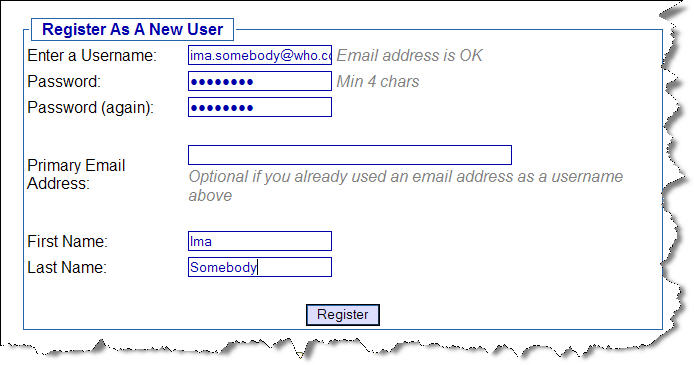 Step 1 – Add contact information:
Add all of your personal email and cellular phone contact information:
For Email — Add all of your personal email addresses where you want to receive email messages.

For Text — Add your personal 10-digit cell phone numbers <and> be sure to select your cell phone provider from the drop-down list. If your carrier is not listed, then simply select "other". Remember: you may need to contact your cellular provider to update your account to allow receipt of text messages <and> text message charges are the responsibility of the member.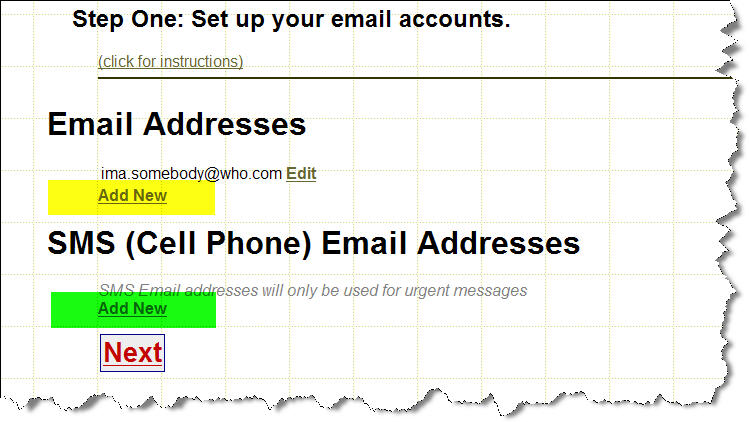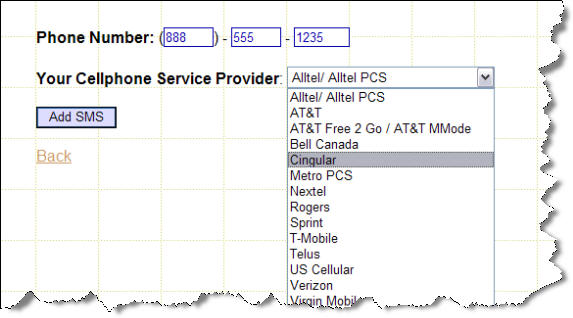 Step 2 – Join your Clubs:
Join the StatusMe clubs which you want to receive information:
Select the club's state.

Select the group in which they belong.

Select your club. And remember, you can join as many as you want.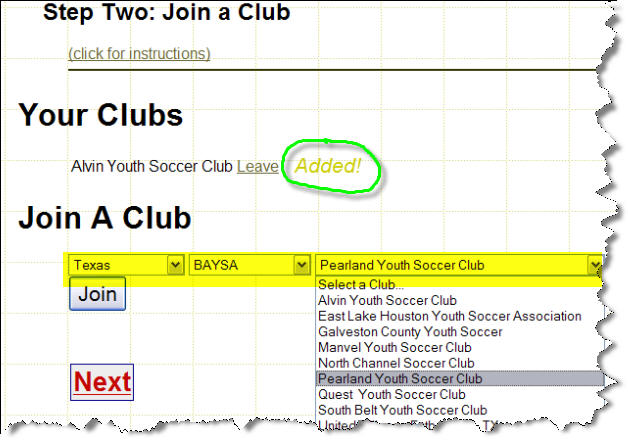 Step 3 – Define what you want to receive:
For your selected clubs, now define what information to receive:
Fields — Select the fields that you want to receive field status notification.

Text Messages — For those fields, be sure to specify which days to receive Text Messages (the default is NONE)

Email Lists — Select the Group Email Lists that you want to receive.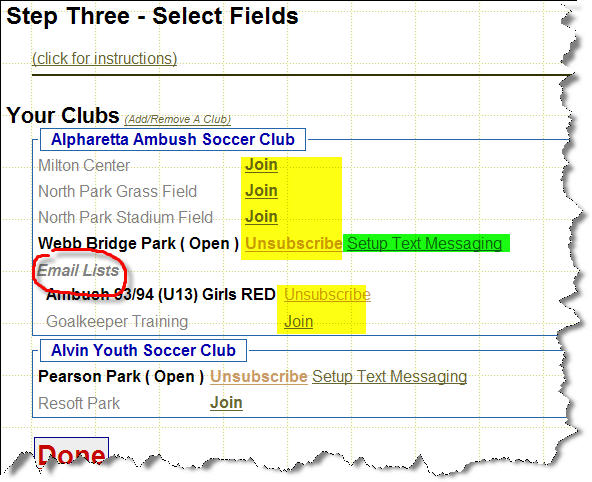 DONE!
And, that's it. Now, sit back and receive INSTANT notifications when a field status changes <or> when Group Messages are sent out. Enjoy!!!